Learning to Listen to English
Web Active English focuses on speaking.  However, in oral communication, listening works with speaking. so we offer a "Learning to Listen to English" class with our English speaking classes..    
Research shows English speaking and listening skills are the biggest problems for most ESL students. Teachers and students agree on this important problem.  Listening is necessary for effective oral communication. 
"75% of the students said that listening ability affected their speaking performance. 80% of the teachers thought that listening ability had influences on students' speaking performance." – (Asian Journal of Educational Research, 2015)
Listening requires a focus on attention and understanding the speaker.  It is necessary, and good listening skills will help all your English skills including pronunciation, vocabulary, grammar, and intonation. You will repeat what you hear in English.  
Listening is how we start learning our native language before grammar, reading, writing or speaking. Why not English too? You can also learn English by listening.  it is natural for us to learn from listening. Take advantage of every opportunity to listen and learn.
Also, listening is essential because people do not want to repeat what they say over and over waiting for you to understand.  This can be very annoying and can result in people being uninterested in speaking to you.
Listening Class  #9A – Learning to Listen
Learn to use Web Active English's intonation classes to improve your listening

Learn to not just listen to the words, but also listen and understand the speaker.

Learn different methods to clarify, question, and check to make sure you understand the speaker.

Learn to focus on the communication and meaning of the speaker, and not just translating the words.

Practice your listening
AVAILABLE  OPTIONS:
For More Details, Dates and Times for English classes and events:
You can request additional class times and individual tutoring help.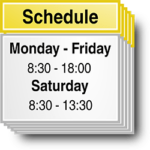 Web Active English
Average rating:
1 reviews
Jun 5, 2018
I watch English tv and movies in 1 month.